The Celia Kritharioti House of Couture is synonymous with sophisticated elegance, designing perfection and intriguing glamour.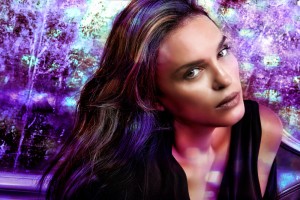 Celia Kritharioti is the innovative designer and owner of the oldest Greek fashion house, which was established in 1906. She has confidently brought the house's glorious tradition into the 21st century.
Celia's couture is the ideal combination of femininity, finesse and elegance. Combining the finest quality fabrics and materials with her vision, Celia Kritharioti manages to make every woman feel unique, alluring and elegant, while accentuating the female body. The extensive, detailed work of every single gown, be it a 50s influenced cocktail dress, a romantic set of lace and muslin, or a sensational summer night's outfit, is recognized at first sight.
Celia Kritharioti was selected to design the "Olympic Air" uniforms, had the honour of designing the costumes for the Greek National Opera production of "Romeo and Juliet", has dressed the elite of powerful women and European celebrities, whilst humbly accepting awards for her work and contribution to the fashion industry.
Celia Kritharioti Haute Couture creations have been shown both in Greece and abroad by world-class top models such as Natalia Vodianova, Naomi Campbell, Iman, Giselle Bundchen, Leticia Casta, Claudia Schiffer, Elle Macpherson and Karolina Kurkova. Last September, the legendary "Boys' Club of New York" invited Celia to showcase her creations for the annual "Fall Ball", impressing guests and international press.
Celia Kritharioti is pinpointed in Vanity Fair UK as one of six couturiers to watch worldwide. Jennifer Lopez, Paula Patton, Kim Kardashian, Kelly Rutherford, Miranda Lambert, Samantha Barks, Maria Menounos, Giuliana Rancic, Jemma Arterton and many others who chose Celia Kritharioti for 2013 Awards season red carpet looks, while Gwyneth Paltrow was captured for Vogue Mexico in Celia Kritharioti Haute Couture.
We R Press and Celia